President Trump's Inauguration

This past Friday, our nation continued the storied tradition that has become a staple of American democracy – the peaceful transition of power. I look forward to working with President Trump and Vice President Pence to strengthen our economy, end the "Washington knows best" mentality, and make it easier for hardworking families and small businesses across West Michigan to succeed.
It was great to have so many West Michigan residents join in the inauguration festivities. For a behind the scenes look at Inauguration Day be sure to check out my Facebook page!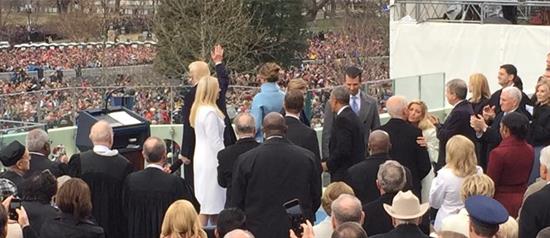 Beginning The Process To Repeal & Replace ObamaCare
ObamaCare is failing and will soon collapse under its own weight, which is why we must leave behind this failed policy and promote solutions that empower patients and care providers. On January 13th, I voted to instruct the House to begin the step by step process of repealing and replacing ObamaCare.
It's important to remember that patient protections such as those preventing insurance companies from excluding coverage due to pre-existing conditions or dropping consumers because of costs associated with long-term care are not exclusive to ObamaCare. I am determined to strengthen these important protections as House Republicans have in the "Better Way" proposal, while also increasing access to quality care and delivering on lowering costs for families here in West Michigan and across the nation.
Protecting Those Who Cannot Protect Themselves
One of President Trump's first actions was to reinstate a policy originally enacted by President Reagan that prevents U.S. foreign aid dollars from paying for or promoting abortions.
On Tuesday, I voted in support of legislation to ban taxpayer dollars from paying for an abortion as well as preventing taxpayer subsidies from being used to purchase insurance through ObamaCare that covers abortion. Traditionally, measures which prevent taxpayer dollars from being used to perform abortions have garnered bipartisan support. However, liberals in Washington have recently made it their mission to eliminate these longstanding protections. Prohibiting taxpayer dollars from being used to end the lives of unborn children should not be a partisan position.
After Tuesday's vote, I spoke on the House floor and called on Congress to go further in protecting the life of the unborn. To watch my floor speech click the picture below.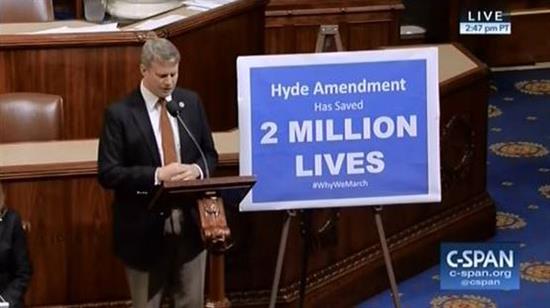 Financial Services Update: New Subcommittee!
I am excited to announce that for the 115th Congress, I will be chairing the Capital Markets Subcommittee! The responsibility of the subcommittee is to ensure that our capital markets are diverse and highly efficient while helping to facilitate capital formation. Companies use the capital markets to manage their balance sheets, which means that companies are deploying their cash in smart ways such as reinvesting in the marketplace in order to create jobs versus having the money just sitting in a bank vault somewhere.
Additionally, individual investors use the capital markets to invest in such things as retirement accounts and college 529 savings plans. The goal of the subcommittee is to ensure a safe, healthy, effective, and efficient return on investments with the goal of helping to grow the economy. You can learn more about the Capital Markets Subcommittee by clicking here.
Protecting The Great Lakes & Strengthening The Economy
Earlier this month, my colleagues selected me to Co-Chair the Great Lakes Task Force for the 115th Congress. The Great Lakes Task Force has been at the forefront of the effort to enhance the environmental health of the Great Lakes while also ensuring the full economic potential of the Great Lakes region is realized. I am excited about this new opportunity and building on my bipartisan record of preserving and strengthening the Great Lakes.  To learn more about the task force click here.